How to Edit Documents and Presentation within Paperflite
How to Edit Documents and Presentation within Paperflite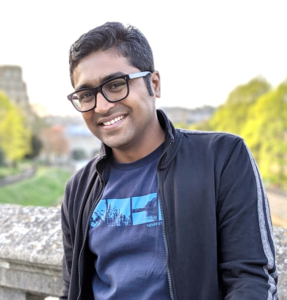 By Dinesh Ravindran
updated 20 days ago
Editing documents (MS Word, Powerpoint or Google Docs and Slides) within Paperflite
With the document edit feature now available within Paperflite, you can now make the changes, add, remove or modify content all right within Paperflite.
Here are simple steps you have to follow to get them done.
Step 1
Open the Asset that you would like to edit.
It could be stored in MS Word, MS Powerpoint, Google Docs or even Google Slides.
Click on the three dots (...) at the top right corner of the platform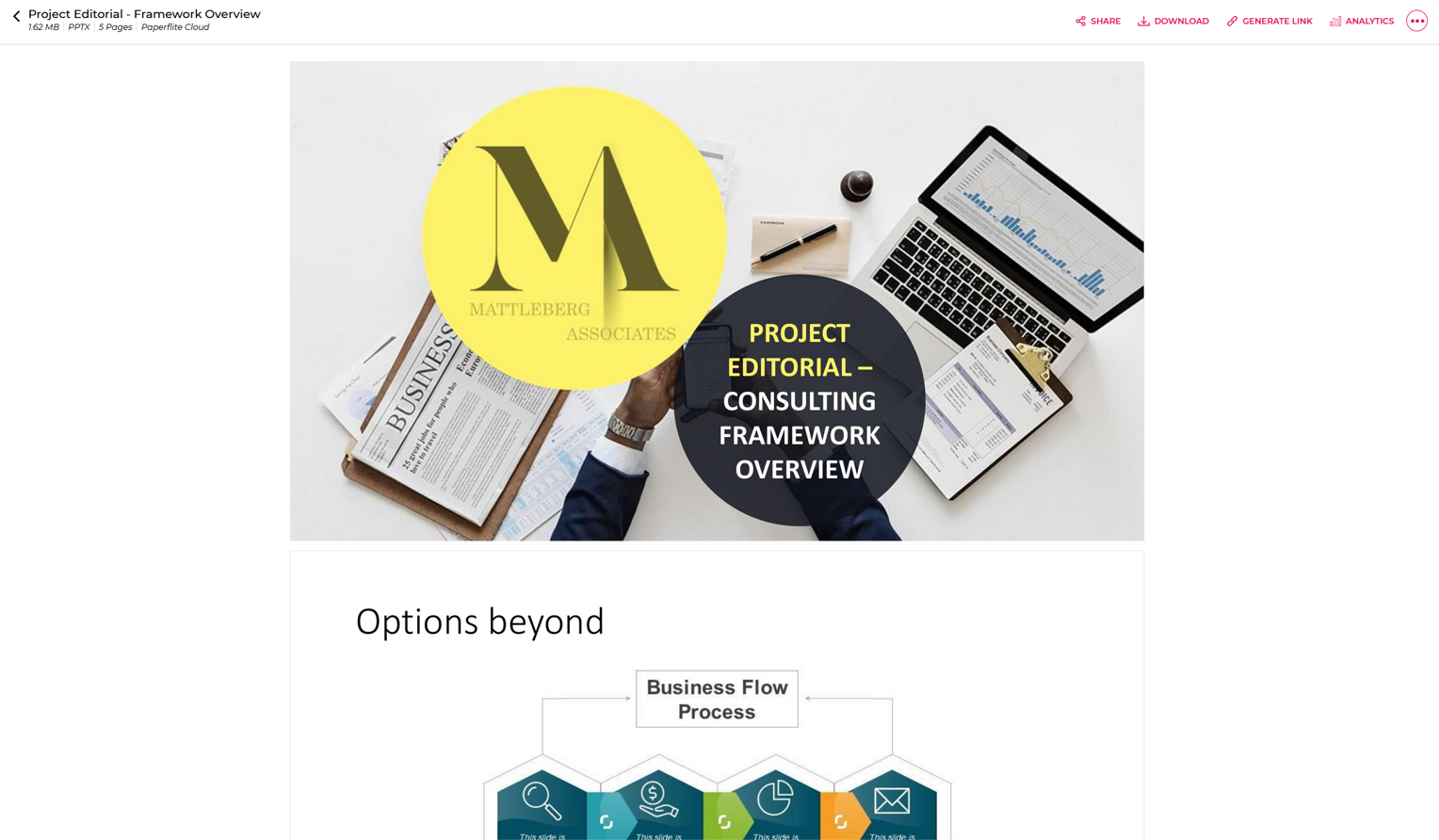 Step 2
A drop-down menu pops-up with 2 additional options
MICROSOFT POWERPOINT ONLINE

GOOGLE SLIDES
Depending on what your organisation adopts, choose the respective editor.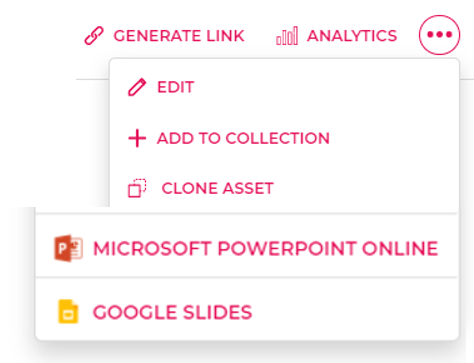 Step 3
Depending on your choice, the respective editor opens up.
For the purpose of this tutorial - we have used Google Editor. The steps are exactly the same for Microsoft as well.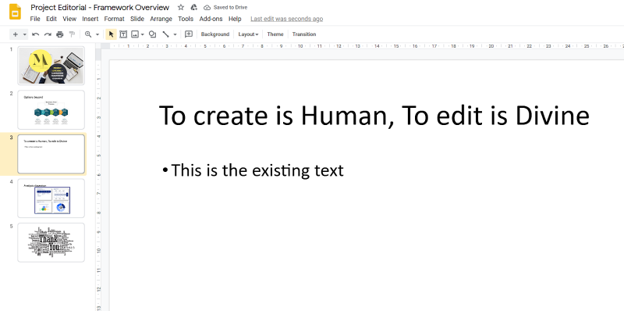 Step 4
Edit the PPT as you like and once you are done, click the 'Save to Paperflite' at the top right corner.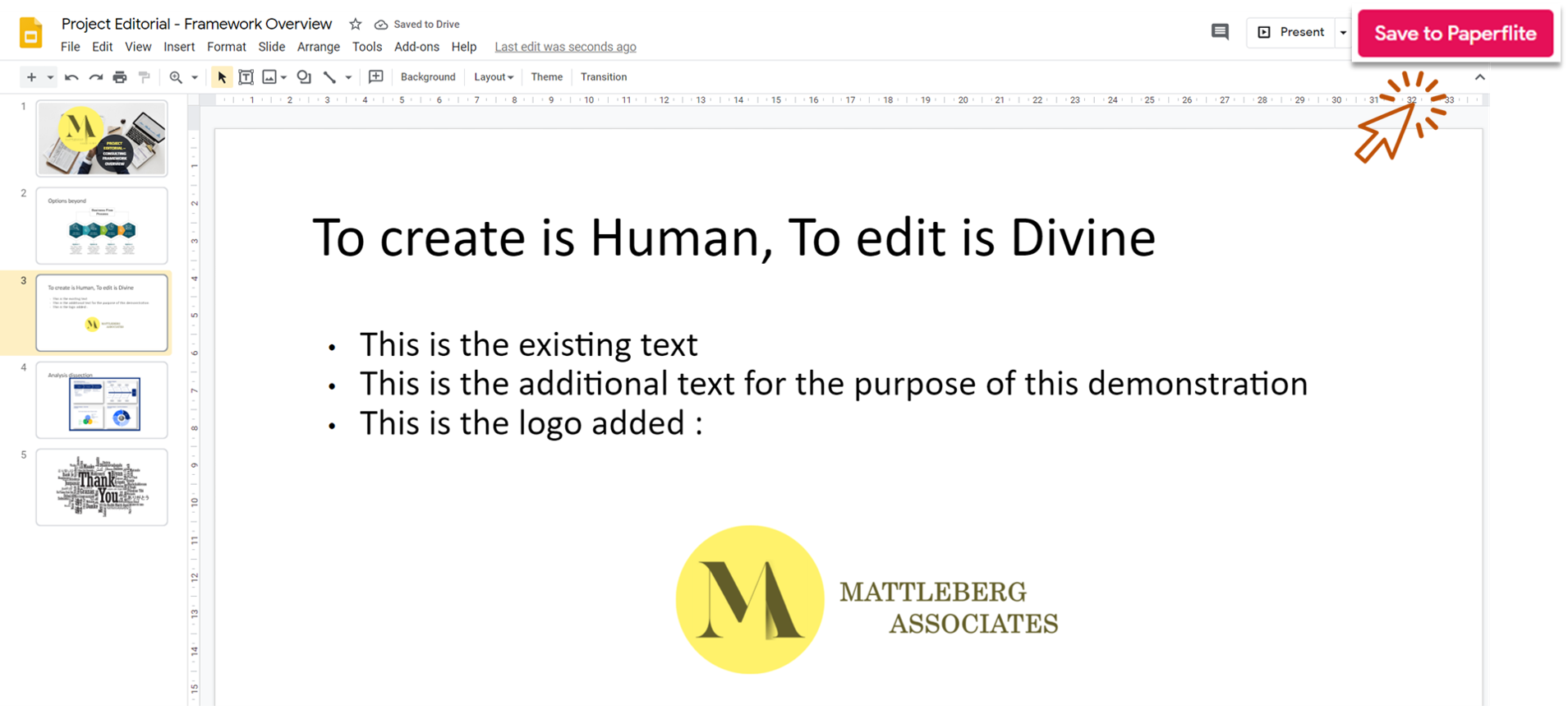 Step 5
There is no 'Step 5', you are pretty much done. The logical step 5 is to check if its all okay with the edited version and continue doing what you are doing
Enjoy your edits
Did this answer your question?